After the more experimental (borderline rad) Maleficent, the classic (borderline snoozy) Cinderella and CGI fest The Jungle Book, Disney are back with another live-action adaptation, Beauty And The Beast. The latest adaptation of the fairytale recreates some of the most iconic scenes from the 1991 movie, shot-for-shot, yet, it also tries to introduce a few new elements to make it new.
As Beauty And The Beast (2017) is still charming audiences worldwide, Disney is busy looking for a director for Mulan and, rumour has it, that Guy Ritchie is already scouting locations for Aladdin. This is why I thought that maybe it would be a good idea to take Beauty And The Beast as a case study and check what worked and what didn't.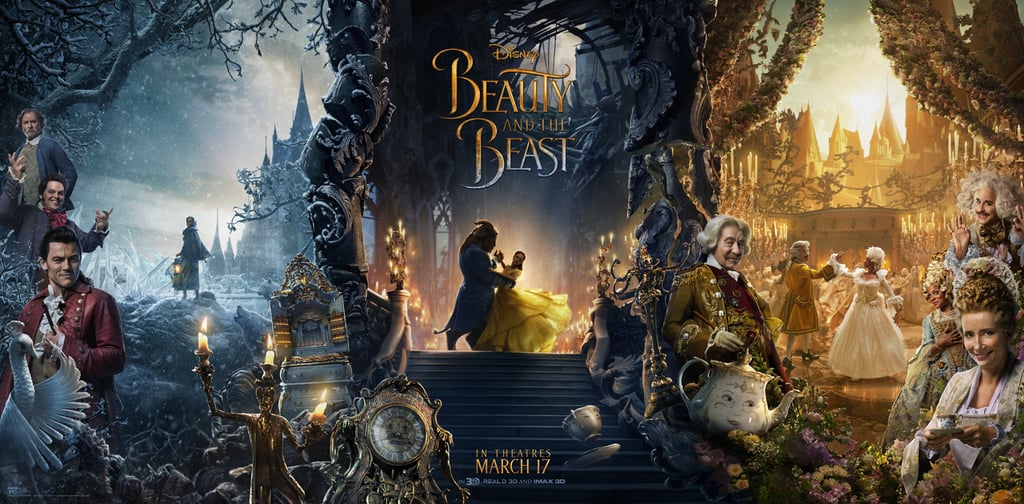 WHAT WORKED & WHAT DIDN'T:
✓ Keeping Up With The Times- Belle & LeFou
EXPECTATIONS:
During the promotional campaigns for the movie, the press highlighted 2 new character directions- giving Belle more agency, which makes total sense because Emma Watson (UN Women Ambassador) , Moana (was bold and banked well), it is 21st century (FYI) and introducing Disney's first canonically gay character because it is the 21st century, after all. The movie went through a grueling and ridiculous censorship scandal in several countries, including Mother Russia, for a much marketed 'exclusive gay moment'.
X REALITY:
In the final product, when we meet Belle (Emma Watson), we are treated to a few decidedly cartoonish scenes, which are supposed to establish her as THE CHOSEN ONE but falls a little flat. Even though we see a neat row of pupils entering school, the villagers get enraged when they see Belle teaching a girl how to read so they punish her by destroying her self-made washing machine.
A lot of people were let down by the revelation that the first gay character is, in fact, Gaston's assistant LeFou (Josh Gad), instead of fan favorites Lumiere (Ewan McGregor) and Cogsworth (Ian McKellen). The movie, however, did try to show LeFou's hesitance and then change of heart in the final battle.  turned out to be a blink-and-you'll-miss-it scene. As a conclusion, quoth Shakespeare, it was 'much ado about nothing'.
✓ Keeping Disney's Trademark Groovy Sing-Along Sings
Disney's the undisputed master in crafting catchy and memorable songs. Beauty And The Beast summed up in one scene is the ballroom dancing scene set to the eponymous song, sung by Mrs. Potts. Even though the songs in the live adaptation are not sung by professional singers, the choreography and performances here are arranged so well that you just can't help but belt out at your favorite parts. Here, the best musical number is a tie between a classic song and a new one:
 'Gaston' is a cheeky flamboyant rendition of the original, which sneaks in some adult jokes and LeFou's (Josh Gad) brilliant sense of art direction.
'Evermore', meanwhile, is another means to flesh out the Beast (Dan Stevens) by giving him a chance to confess his pain and acceptance, instead of reproducing his original animalistic growl from the animation. You can sense that the writers tried to show some character development for their classic beastly lead.
✓ Keeping Up With The Times- A Modern Interpretation Of A Classic Tale
When you adapt this story for a more modern audience one of the first questions you will get is- how do you portray the central relationship? How do you tackle the modern Stockholm Syndrome interpretation of the original tale?
Well, in this version, the filmmakers decided to put more weight on the parental relationships and the influence of yet another pair of missing moms on the orphaned protagonists. Sharing such a loss becomes the thing, which brings Belle and the former prince together in the first place. The movie orchestrates the enemy-to friends-to lovers trope.
In a manner, similar to Maleficent, it tries to go a little off the beaten track with its curse storyline. We see the servants desperately and purposefully trying to set the pair from the beginning, as they later admit both for selfish reasons. We also learn they stay by his side for selfless reasons- they are ridden by guilt at having neglected him as a child.
We see the Beast maltreating Belle first, then we also see him recognize his faulty nature (hint: daddy issues) and over the course of the movie he slowly learning selflessness.  This is the step he ultimately needs to take in order to get in touch with his humanity and redeem himself ОN HIS OWN, not through Bibbidi-Bobbidi-Boo. As is his case, it is not enough to merely read Emerson's Self-Reliance.
X Relying On Audience's Knowledge Of The Original Source & Overanalysis
A friend of mine gave me context, which makes more sense of Belle's upstaged martyrdom and somewhat snobbish behaviour among her fellow villagers. She told me that after the sorcerer casts her spell on the prince and his servants, she stops time in that area. Belle and her dad are outsiders who have moved to the small town and Belle registers that something seems to be a bit odd and repetitive there. Now, this makes sense but a good movie would find a way to let the viewer know.
As a conclusion, Beauty And The Beast is Disney's live-action adaptation, which takes 2 steps forwards and 1 backward. If they have ambitions not merely to go by the book and add the numbers but also to keep audiences emotionally invested in their stories, they would need to make sure that they make GOOD and RELEVANT movies.
Disclaimer: All rights belong to their respective companies and owners. All media is used for educational purposes only. This language isn't even my native language.